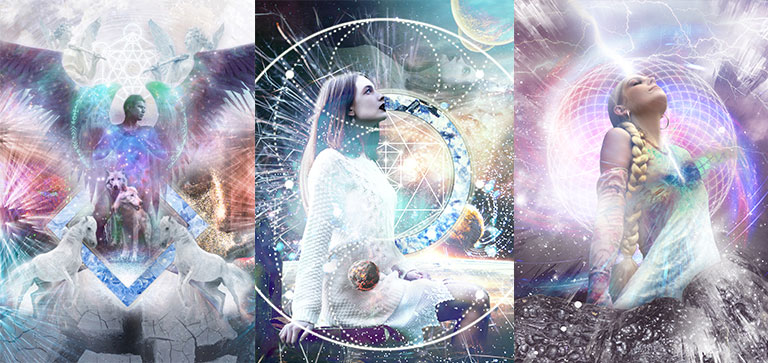 There are always multiple ways we can look at any situation in life. There are never only one answer to a problem. And what we see when we look at ourselves in the mirror, barely reflects what other people see in us.
Through my art I am aiming to bring awareness to the multiple dimensions of our lives and challenge the image we have of ourselves, the world and how we all fit into the picture. Through visionary, mixed media art I want to encourage people to find new perspectives and feel inspired to grow through reflection.
I am Selena Moon! A Swedish multidisciplinary artist with a background in graphic design. I have been interested in art, drawing and computers since childhood, and any free subject choices in school always tended towards the creative ones.

I have my own design studio and years of experience with freelance design work that evolved to include illustrations and digital art. I currently have an established career as a graphic designer, illustrator and digital artist in both Sweden and in Australia where I currently live.
Email: hello@selenamoon.co
Sydney NSW Australia 2000